Bastardisation #32
€

150.00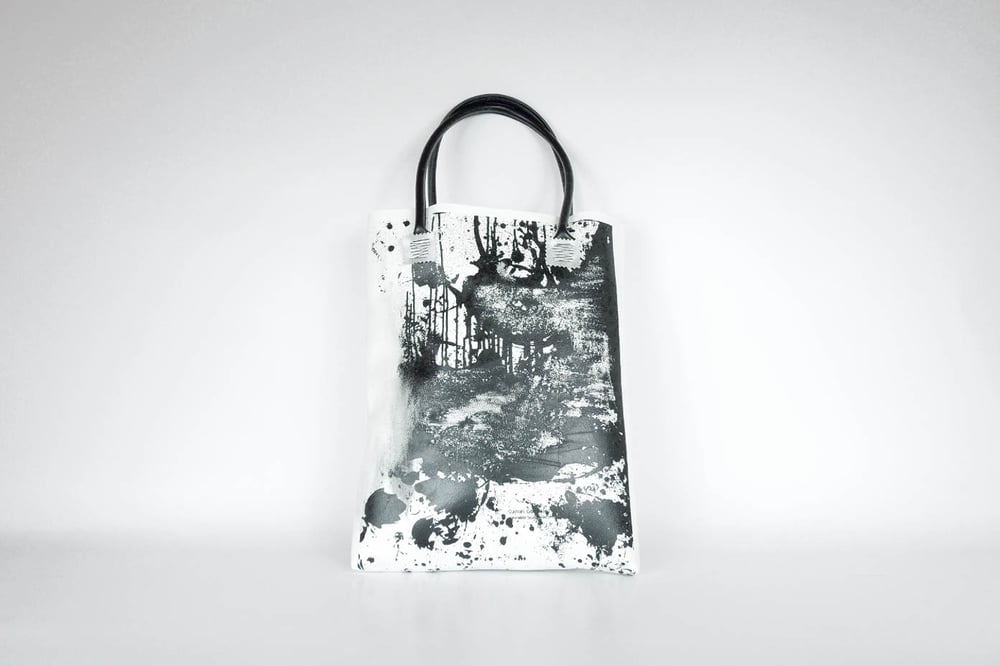 (scroll down for English)
Bastardisation Bag Collection #32
shopper in ecopelle con manici prêt-à-porter, 2018, PEZZO UNICO
Disponibile presso il nostro showroom in Verona
SPEDIZIONE INCLUSA DA E PER ITALIA
RICHIESTE: Ci teniamo a farti diventare un collezionista soddisfatto!
I pezzi unici del D.G.Clothes Project sono spediti così come sono. Questi item sono opere in pezzi unici, realizzate dall'artista argentino Daniel González nell'ambito del progetto di arte-applicata-alla-moda, D.G.ClothesProject, sviluppato da Studio Daniel González inc.
Il D.G.Clothes Project è finalizzato alla produzione di pezzi unici realizzati a mano dall'artista direttamente. Non produciamo in serie. Alcune varianti sono inevitabili e dipendono dalla creatività dell'artista e dalla disponiblità dei materiali di produzione. La vostra richiesta sarà ispirata al modello che avete scelto, ma sarà differente nei dettagli minori, come tipo di maniglie, fili, finiture interne e colore del logo.
I costi di trasporto, se previsti, saranno mostrati al checkout del carrello. Eventuali spese doganali o di export sono SEMPRE ESCLUSE e a carico del cliente.
----------
Bastardisation Bag Collection #32
faux-leather tote bag & prêt-à-porter handles, 2018, UNIQUE PIECE
AVAILABLE in showroom in Verona, IT
Our leather and eco-leather are coming from Italy. This item is shipped from Italy. Transport & export costs may occur.
REQUESTS: Items are shipped as they are. This is a unique work of art, created by Argentine artist Daniel González, within his artist-run research project D.G.Clothes Project, proudly developed by Studio Daniel González inc.
Daniel González D.G.Clothes Project is dedicated to the production of unique handmade one-off pieces. This is no serial production line. Production may vary depending on style, inspiration and availability of materials. Your request will be inspired to the item you see here, but may differ in minor details, such as handles, threads, interior & logo color. If present, transport costs will be shown at checkout. Customs and export duties are ALWAYS EXCLUDED and charged to the customer.
Share